TOP

Research

Operations and Computer Technologies Division

Advanced Operation Technologies Unit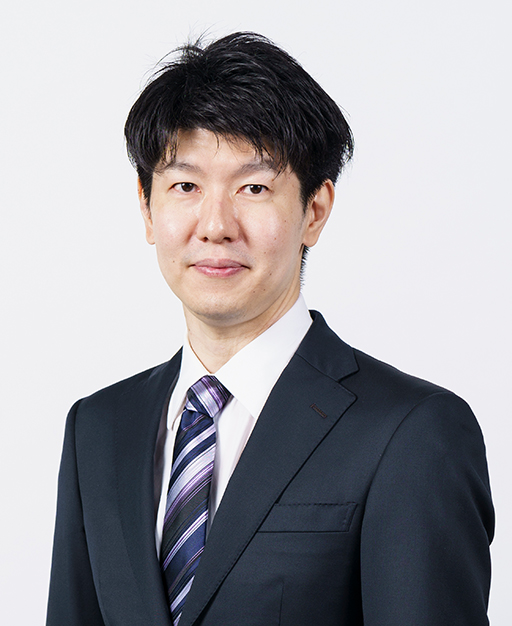 Unit Leader Keiji Yamamoto
keiji.yamamoto[at]riken.jp  (Lab location: Kobe)
Please change [at] to @
2020

Unit Leader, Advanced Operation Technologies Unit, Operations and Computer Technologies Division, R-CCS, RIKEN (-present)

2018

Technical Scientist, System Operations and Development Team, Operations and Computer Technologies Division, AICS (renamed R-CCS in 2018), RIKEN

2015

Research & Development Scientist, System Operations and Development Team, Operations and Computer Technologies Division, AICS (renamed R-CCS in 2018), RIKEN

2010

Postdoctoral Researcher, System Software Research Team, AICS (renamed R-CCS in 2018), RIKEN

2010

Project Research Associate, Supercomputing Research Division, Information Technology Center, The University of Tokyo

2010

Ph.D. in Information Science and Technology, Graduate School of Information Science and Technology, The University of Tokyo
Keyword
Data center operations
Big data processing
Virtualization and containerization
Cloud computing
Research summary
Advanced Operation Technologies Unit is engaged in research and development for advanced operation of the entire data center, including Supercomputer Fugaku and infrastructure such as power supplies, cooling facilities, and networks. In particular, we will develop a platform system for analyzing enormous operational data, which is also big data, improve operations based on knowledge obtained by the data analysis, research the new use of supercomputers such as virtualization and cloud computing. We will also collaborate with domestic and international HPC research institutions to research future supercomputers and data centers.
Representative papers
Motohiko Matsuda, Hiroya Matsuba, Jorji Nonaka, Keiji Yamamoto, Hiroshi Shibata, Toshiyuki Tsukamoto.:
"Modeling the Existing Cooling System to Learn its Behavior for Post-K Supercomputer at RIKEN R-CCS"
In proceedings of Energy Efficient HPC State of the Practice Workshop, 2019.

Yuichi Tsujita, Yoshitaka Furutani, Hajime Hida, Keiji Yamamoto, Atsuya Uno, Fumichika Sueyasu.:
"I/O Interference Alleviation on Parallel File Systems Using Server-Side QoS-Based Load-Balancing"
In proceedings of HPC I/O in the Data Center Workshop, 2018.

Keiji Yamamoto, Yuichi Tsujita, Atsuya Uno.:
"Classifying Jobs and Predicting Applications in HPC Systems"
In proceedings of ISC18, 2018.

Yuichi Tsujita, Tatsuhiko Yoshizaki, Keiji Yamamoto, Fumichika Sueyasu, Ryoji Miyazaki, Atsuya Uno.:
"Alleviating I/O Interference Through Workload-Aware Striping and Load-Balancing on Parallel File Systems"
In proceedings of ISC17, 2017.

Yuichi Tsujita, Fumiyoshi Shoji, Atsushi Hori, Atsuya Uno, Keiji Yamamoto, Toyohisa Kameyama, Yutaka Ishikawa.:
"Activities Towards High Availability of Parallel I/O at the K computer"
HPC I/O in the Data Center Workshop, 2015.

Keiji Yamamoto, Atsuya Uno, Hitoshi Murai, Toshiyuki Tsukamoto, Fumiyoshi Shoji, Shuji Matsui, Ryuichi Sekizawa, Fumichika Sueyasu, Hiroshi Uchiyama, Mitsuo Okamoto, Nobuo Ohgushi, Katsutoshi Takashina, Daisuke Wakabayashi, Yuki Taguchi, Mitsuo Yokokawa.:
"The K computer Operations: Experiences and Statistics"
In proceedings of International Conference on Computational Science (ICCS), 2014.