TOP

Research

Research Teams

Computational Materials Science Research Team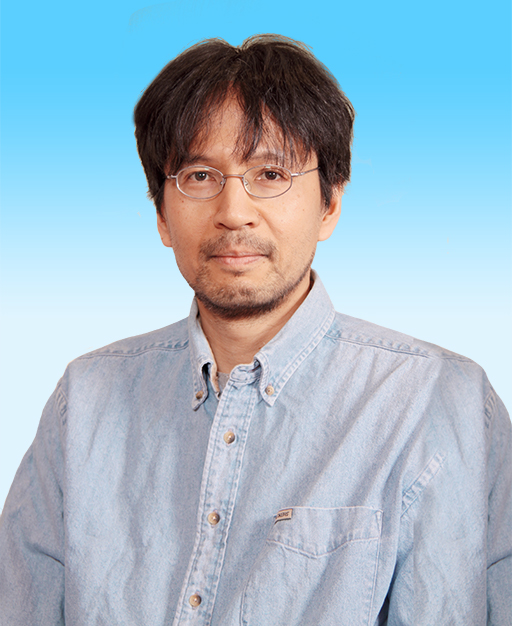 Team Leader Seiji Yunoki
yunoki[at]riken.jp   (Lab location: Kobe)
Please change [at] to @
2017

Chief Scientist, Computational Condensed Matter Physics Laboratory, RIKEN(-present)

2012

Team leader, Computational Quantum Matter Research Team, CEMS, RIKEN

2010

Team leader, Computational Materials Science Research Team, AICS,RIKEN (-present)

2008

Associate Chief Scientist, Computational Condensed Matter Physics Laboratory, RIKEN

2006

Long-Term Visiting Scientist/Research Assistant Professor, Oak Ridge National Laboratory/University of Tennessee, USA

2001

Post-Doc Researcher, International School of Advanced Studies (SISSA),Italy

1999

Post-Doc Researcher Materials Science Center, University of Groningen, The Netherlands

1996

Post-Doc Researcher, National High Magnetic Field Laboratory, USA

1996

Graduated from Applied Physics, Graduate School, Division of Engineering, Nagoya University
Keyword
Condensed matter physics
Materials science
Research summary
One of our main focuses is to develop state-of-the-art numerical methods such as quantum Monte Carlo methods and tensor network methods including the density matrix renormalization method for simulating ground states as well as quantum dynamics of strongly correlated quantum systems. We are also interested in developing quantum algorithms for quantum many-body systems and quantum computing simulations using classical computers such as Supercomputer Fugaku, as a ground challenge of information science in quest of a new computing paradigm.
Representative papers
Y. Otsuka, K. Seki, S. Sorella, and S. Yunoki:
"Dirac electrons in the square-lattice Hubbard model with a d-wave pairing field: The chiral Heisenberg universality class revisited"
Physical Review B 102, 235105 (2020).
N. C. Costa, K. Seki, S. Yunoki, and S. Sorella:
"Phase diagram of the two-dimensional Hubbard-Holstein model"
Communications Physics 3, 80 (2020).
T. Shirakawa, S. Miyakoshi, and S. Yunoki:
"Photoinduced eta pairing in the Kondo lattice model"
Physical Review B 101, 174307 (2020).
K. Seki, Y. Otsuka, S. Yunoki, and S. Sorella:
"Fermi-liquid ground state of interacting Dirac fermions in two dimensions"
Physical Review B 99, 125145 (2019).
M. Khazaei, A. Mishra, N. S. Venkataramanan, A. K. Singh, and S. Yunoki:
"Recent advances in MXenes: From fundamentals to applications"
Current Opinion in Solid State and Materials Science 23, 164 (2019).
Y. Otsuka, K. Seki, S. Sorella, and S. Yunoki:
"Quantum criticality in the metal-superconductor transition of interacting Dirac fermions on a triangular lattice"
Physical Review B 98, 035126 (2018).
S. Sorella, K. Seki, O. O. Brovko, T. Shirakawa, S. Miyakoshi, S. Yunoki, and E. Tosatti:
"Correlation-driven dimerization and topological gap opening in isotropically strained graphene"
Physical Review Letters 121, 066402 (2018).
M. Khazaei, A. Ranjibar, M. Arai, T. Sasaki, and S. Yunoki:
"Electronic properties and applications of MXenes: a theoretical review"
Journal of Materials Chemistry C 5, 2488 (2017).
Y. Otsuka, S. Yunoki, and S. Sorella:
"Universal quantum criticality in metal-insulator transition of two-dimensional interacting Dirac electrons"
Physical Review X 6, 011029 (2016).
G. Mazzola, S. Yunoki, and S. Sorella:
"Unexpectedly high pressure for molecular dissociation in liquid hydrogen by electric simulation"
Nature Communications 5, 3487 (2014).