Keynote Speakers
Invited Speakers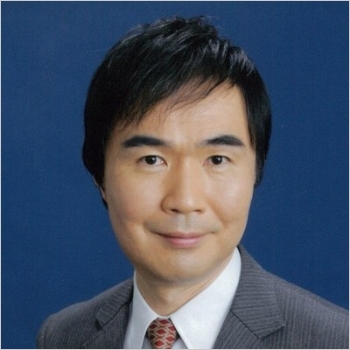 Satoshi Matsuoka
RIKEN R-CCS
Biography
Ph. D. from the University of Tokyo in 1993. A Full Professor at the Global Scientific Information and Computing Center (GSIC), the Tokyo Institute of Technology since 2000, and the director of the joint AIST-Tokyo Tech. Real World Big Data Computing Open Innovation Laboratory (RWBC-OIL) since 2017. Director at R-CCS along with Specially Appointed Professor duty at Tokyo Tech starting 2018. The leader of the TSUBAME series of supercomputers won world #1 in power-efficient computing. Various major supercomputing research projects in areas such as parallel algorithms and programming, resilience, green computing, and convergence of big data/AI with HPC. Written over 500 articles, and chaired numerous ACM/IEEE conferences, including the Program Chair at the ACM/IEEE Supercomputing Conference (SC13). As a Fellow of the ACM and European ISC, won many awards, including the JSPS Prize from the Japan Society for Promotion of Science in 2006, presented by his Highness Prince Akishino; the ACM Gordon Bell Prize in 2011; the Commendation for Science and Technology by the Minister of Education, Culture, Sports, Science and Technology in 2012; the 2014 IEEE-CS Sidney Fernbach Memorial Award, the highest prestige in the field of HPC; and recently HPDC 2018 Achievement Award from ACM.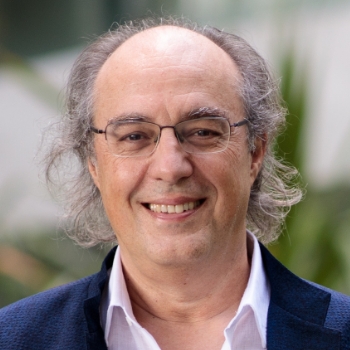 José Ignacio Latorre
National University of Singapore
Biography
José Ignacio Latorre is the Director of the Center for Quantum Technologies in Singapore.
His expertise covers quantum field theory, renormalization group, artificial intelligence, quantum information and quantum computation. He is advisor to several governments on their respective quantum strategies.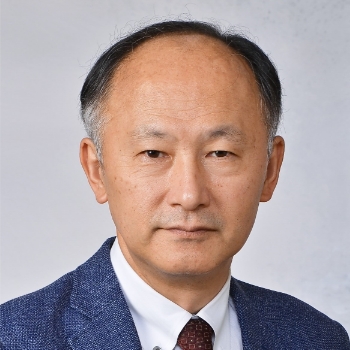 Shinobu Yoshimura
The University of Tokyo
Biography
Professor Shinobu Yoshimura is currently Vice President and Professor, School of Engineering, The University of Tokyo (UTokyo). In 1987, he completed his studies in School of Engineering, UTokyo (specialized in nuclear engineering) as Doctor of Engineering. He became Lecturer, Associate Professor of School of Engineering in UTokyo, then Professor in Graduate School of Frontier Sciences, and since 2005, Professor of School of Engineering. His specialties are High-performance and Intelligent Computational Mechanics with Real World's Applications. He serves as a Vice President of IACM (International Association of Computational Mechanics) and the President of APACM (Asian Pacific Association of Computational Mechanics). He has received numerous awards, including ICCES Distinguished Achievement Medal (2015), IACM Fellow Award (2014), APACM Computational Mechanics Award (2013), AIAA Liquid Propulsion Best Paper Award (2009), IEEE/ACM Supercomputing 06 Gordon Bell Award finalist (2006).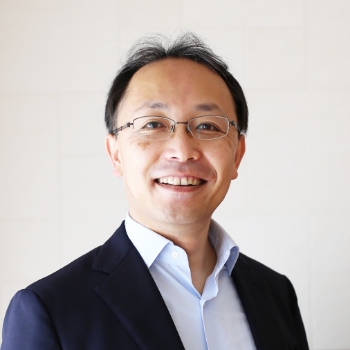 Soshi Kawai
Tohoku University
Biography
Soshi Kawai is a Professor of Aerospace Engineering and a Co-Director of the Next Generation Aircraft Research Center at Tohoku University. Professor Kawai's research draws from theoretical analysis, computational physics, data science, and high-performance computing to develop high-fidelity scale-resolving numerical simulations for studying compressible turbulence physics and modeling concepts. His current interests broadly include the fields of fluid mechanics, with an emphasis on compressible flows, shock waves, turbulent mixing, secondary conservative numerical methods, near-wall modeling in large-eddy simulation, data-driven modeling, and modal analysis of complex flows. He received his Ph.D. from the University of Tokyo in 2005, and prior to his current position, he was at Stanford University (2007-2011) and JAXA (2011-2015). He is a recipient of the Young Scientists' Prize, the Ministry of Education, Culture, Sports, Science and Technology in 2016, Award for Distinguished Young Researcher in Fluid Mechanics, Japan Society of Fluid Mechanics in 2016, and Distinguished Researcher, Tohoku University in 2020.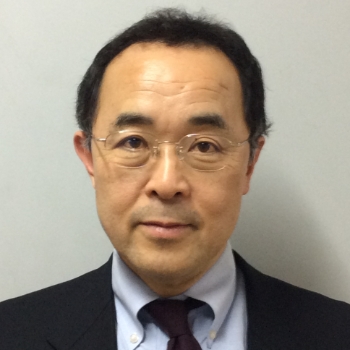 Atsushi Oshiyama
Nagoya University
Biography
Atsushi Oshiyama:
Designated Professor, Institute of Materials and Systems for Sustainability, Nagoya University, 2017 – present
・BS, MS and PhD: Department of Physics, The University of Tokyo
・Professor Emeritus, The University of Tokyo, 2018 – present
・Professor Emeritus, University of Tsukuba, 2008 – present
・Professor, The University of Tokyo (Department of Applied Physics), 2007 – 2018
・Professor, University of Tsukuba (Institute of Physics), 1995 – 2007
・Principal Scientist, NEC Research Laboratories, 1984 – 1995
・Researcher, IBM Watson Research Center, 1983 – 1984
・Research Associate, The University of Tokyo (Department of Physics), 1981 – 1983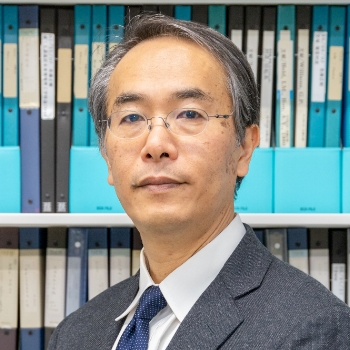 Masaki Satoh
The University of Tokyo
Biography
Masaki Satoh (Atmosphere and Ocean Research Institute, The University of Tokyo)
Ph.D., the University of Tokyo, Geophysics, 1993.
Employment: 1993-2005: Saitama Institute of Technology, Japan; 1998: Senior visiting scholar at Department of Applied Mathematics and Theoretical Physics, Cambridge Univ., UK; 2005-present: associate professor (2005-2011), professor (2011-present), Atmosphere and Ocean Research Institute, The Univ. of Tokyo, Japan (formally Center for Climate System Research until 2010).
Synergistic activities: Director of the Meteorological Society of Japan, Section Board Member and Delegate of Japan Geoscience Union, AS (Atmospheric Sciences) Section President of Asia Oceania Geosciences Society (AOGS), Lead Author of Intergovernmental Panel on Climate Change, the Sixth Assessment Report (IPCC AR6) Working Group I. Chief editor of Journal of the Meteorological Society of Japan, Board member of SOLA, Associate editor of Monthly Weather Review, Editorial board member for Current Climate Change Reports
Awards: 2007, Japan Meteorological Society Award; 2016, Science and Technology award of the Minister of Education, Culture, Sports, Science and Technology's commendation; 2011, 2015: JMSJ Award; 2016, 2019, 2021: Progress in Earth and Planetary Science Most Cited Paper Award.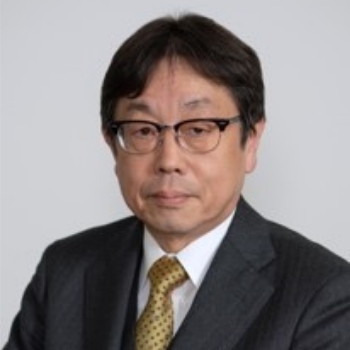 Shigeo Wada
Osaka University
Biography
Shigeo Wada received his Doctor degrees in Mechanical Engineering from Osaka University in 1991. After working at Ryukoku University, Hokkaido University, and Tohoku University, he is a professor at the Department of Mechanical Science and Bioengineering from 2016, and a dean of School of Engineering Science at Osaka University from 2021. He has been engaged in research on computational biomechanics of respiratory and cardiovascular systems and their medical applications.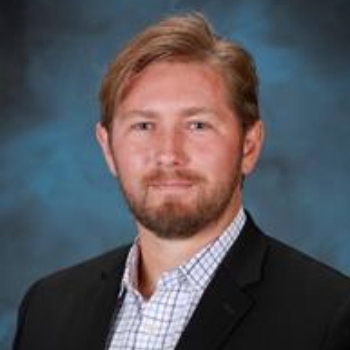 Travis Humble
Oak Ridge National Laboratory
Biography
Travis Humble is interim Director at the Department of Energy's Quantum Science Center, a Distinguished Scientist at Oak Ridge National Laboratory, and director of the lab's Quantum Computing Institute, leading the development of new quantum technologies and infrastructure to impact the DOE mission of scientific discovery. Travis is editor-in-chief for ACM Transactions on Quantum Computing and co-chair of the IEEE Quantum Initiative. Travis also holds a joint faculty appointment with the University of Tennessee Bredesen Center for Interdisciplinary Research and Graduate Education to work with students in developing energy-efficient computing solutions. Travis received a doctorate in theoretical chemistry from the University of Oregon before joining ORNL in 2005.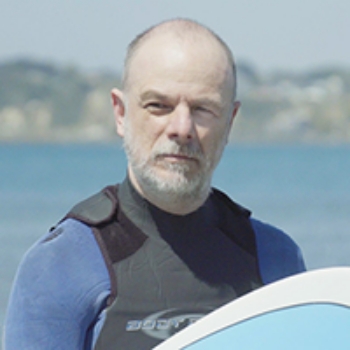 Rodney Van Meter
Keio University
Biography
Rodney Van Meter received a B.S. in engineering and applied science from the California Institute of Technology in 1986, an M.S. in computer engineering from the University of Southern California in 1991, and a Ph.D. in computer science from Keio University in 2006.
His current research centers on quantum computer architecture, quantum networking and quantum education. He is the author of the book _Quantum Networking_. Other research interests include storage systems, networking, and post-Moore's Law computer architecture. He is now a Professor of Environment and Information Studies at Keio University's Shonan Fujisawa Campus. He is the Vice Center Chair of Keio's Quantum Computing Center, co-chair of the Quantum Internet Research Group, a leader of the Quantum Internet Task Force, and a board member of the WIDE Project. Dr. Van Meter is a member of AAAS, ACM, APS, and IEEE.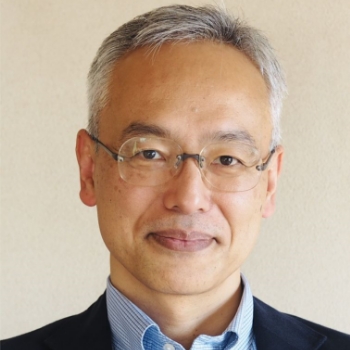 Yasunobu Nakamura
RIKEN Center for Quantum Computing
Biography
Yasunobu Nakamura started his research career on mesoscopic physics at NEC Fundamental Research Laboratories in 1992, where he demonstrated the first coherent manipulation of a superconducting qubit in 1999 and met quantum information science. He spent a year as a Visiting Researcher in TU Delft from 2001 to 2002. Since 2012, he has been a Professor in Research Center for Advanced Science and Technology (RCAST) of the University of Tokyo. He has also been leading his research team in RIKEN since 2014. He is currently the Director of RIKEN Center for Quantum Computing (RQC) as well as the Project Leader of the MEXT Q-LEAP Flagship project on Superconducting Quantum Computing. His current research area covers superconducting quantum computing, microwave quantum optics and hybrid quantum systems.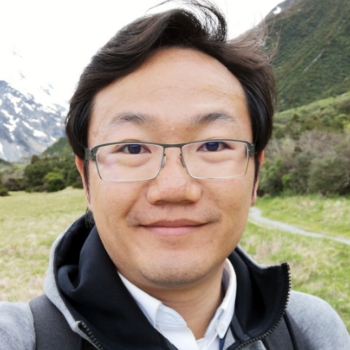 Ye Jun
A*STAR
Biography
Dr YE Jun is currently working as a senior scientist at the Institute of High Performance Computing (IHPC), A*STAR, Singapore. He obtained his bachelor's degree (2007) from the Central South University, China, and PhD (2012) from Nanyang Technological University, Singapore. He has a background in theoretical chemical physics and used to work on numerical simulations of quantum dynamics, quantum transport and ultrafast optical spectroscopy in molecular aggregates and complexes. He also has extensive experience in HPC simulation of organic materials systems at different scales, focusing on polymers and molecular crystals. He's currently leading a project team of ~20 research scientists and engineers with diverse backgrounds in building up the quantum computing capabilities in IHPC.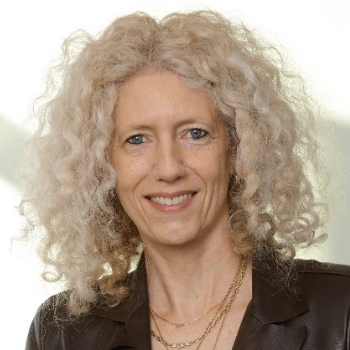 Kristel Michielsen
Jülich Supercomputing Centre
Biography
Prof. Dr. Kristel Michielsen is group leader of the Quantum Information Processing group at the Jülich Supercomputing Centre (JSC), Forschungszentrum Jülich and Professor of Quantum Information Processing at RWTH Aachen University.
Kristel Michielsen and her group have ample experience in performing large-scale simulations of quantum systems. With her group and a team of international collaborators, she set the world record in simulating a quantum computer (QC) with 48 qubits. In 2019, she participated in a research collaboration that proved Google's quantum supremacy. She is building up the Jülich UNified Infrastructure for Quantum computing (JUNIQ) at the JSC. Her research interests range from classical simulations of electrodynamics and quantum mechanics to quantum computing and quantum computing architectures.